30% OFF SALE NOW LIVE
Our Biggest Sale EVER is Now Live! You can get the Wearable Breast Pump for 30% OFF! Once you have added the Wearable Breast Pump to your cart, your discount will be automatically applied! Be quick, as once we are sold out our sale is over.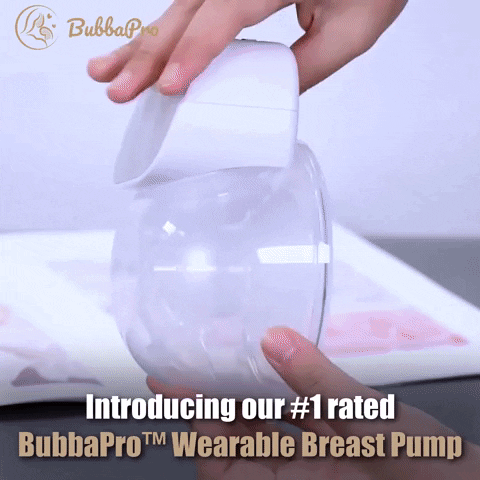 WHY YOU WILL LOVE THE
WEARABLE BREAST PUMP
Wireless & Portable: allows you to pump milk anywhere on the go, and be more efficient with your time. Clean the house, cook, work or even drive a car- all while you pump!
Hospital Grade Performance:

comfortable yet powerful suction
Rechargeable battery: lasting hours before you need to charge again
Adjustable suction settings: 5 adjustable suction levels and 2 modes (Pumping & Massaging)
Lightweight design: easy to take with you on the go
Quiet operation: pump in public or in the workplace without drawing attention
Easy to clean:

safe and hygienic with no fuss cleaning
HOW TO ASSEMBLE & USE YOUR
WEARABLE BREAST PUMP
WHY IS THE WEARABLE BREAST PUMP AUSTRALIA'S BEST SELLING PUMP?
Described by many as 'a complete game-changer', you will love being able to slip this into your bra and do absolutely anything and be anywhere while you pump. Not only is it the the most convenient breast pump on the market, it also has HOSPITAL GRADE PERFORMANCE which is why our customers never look back.
WE'RE BACKED BY PROFESSIONALS
Lactation consultants in Australia recommend our product to help with milk supply. Morning is recommended as the best time to pump to achieve best results
DON'T MISS OUT!
There's almost 100,000 customers worldwide using the Wearable Breast Pump. Due to this high demand, we often sell out so please be patient with us as we try our best to keep up with demand. For any other questions or inquiries please contact us.
STILL NOT CONVINCED? TRY IT 100% RISK FREE
We want you to be totally psyched about the products you purchase from . If at any time within 30 days of receiving your order, you are not 100% satisfied, you may return it for a full refund, no questions asked.
The Wearable Breast Pump is also backed by a 3 year warranty for any manufacturing defects. We want the to be the last breast pump you ever buy!